About Iain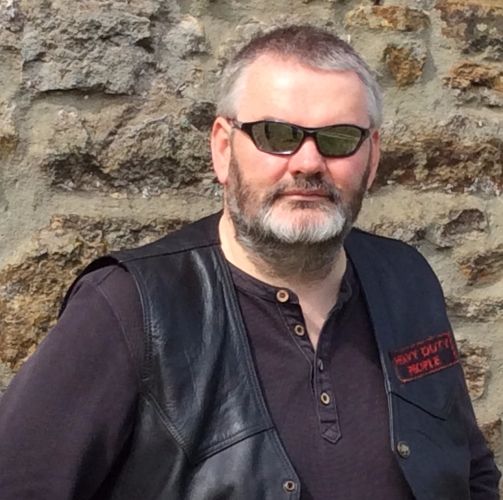 Iain Parke imports industrial quantities of Class A drugs, kills people and lies (a lot) for a living, being a British based crime fiction writer.
Iain became obsessed with motorcycles at an early age, taking a six hundred mile cross-country tour to Cornwall as soon as he bought a moped at the tender age of sixteen and after working as a London dispatch rider, he built his first chopper in his bedroom at university, undeterred by the fact that his workshop was upstairs.
Armed with a MBA degree, he worked in insolvency and business restructuring in the UK and Africa which inspired his first novel The Liquidator, a conspiracy thriller set in East Africa. Whatever you do, don't take it on holiday as your safari reading!
This was then followed by his 'Biker Noir' crime thriller Heavy Duty People, set amongst UK outlaw bikers in the North East and Borders; which turned into a trilogy with Heavy Duty Attitude and Heavy Duty Trouble after two of the characters unexpectedly met up again in his head and demanded he write it.
Iain has now found that biker books are a bit like zombies, whenever he thinks he has them dead and buried, they just keep lurching back to life, only dirtier, bloodier and more violent than before as a further three books, Operation Bourbon, Lord of the Isles and DILLIGAF have followed.
Today Iain lives off the grid, high up on the North Pennines in Northumberland with his wife, dogs, and a garage full of motorcycle restoration projects where, as detailed in his dark short story collection How To Win The Lottery, he's working on a number of projects.
Iain is available to attend events from reader groups to club meets, and is appearing at a number of author signing events.
Join Iain's reader group for updates on events, publications and special offers.